King Commercial Locksmith Tomball TX
When you unlock your door in the morning to start working you get so busy that you don't realize the day how quickly time passes. Before you know it is already lunchtime and then then day is over.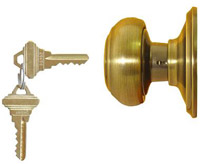 You often have so much to do that you can't waste any time. But a Lost Office Key can cause you to get an office lockout and hence lose time. Instead of losing plenty of time that you don't have, call King Locksmith of Tomball and we can unlock the door for you. Business is good when you attract a lot of customers to buy your merchandise.

But if you are attracting a lot of customers to your business you ought to also thing of how you can get them out of harm's way quickly if there was ever an emergency.
The solution to this might be a Panic Bar, which when installed on your exit doors can unlock the door fast if pressed from the inside during an emergency. We can install this device when you need one in Tomball TX.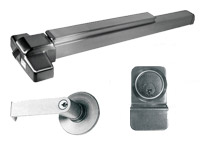 Businesses expand all the time and lease buildings that we previously occupied. Whenever these businesses relocate, it is always a great idea that they get Door Lock Rekey to change their keys. This is an effective security measure because it removes the possibility of someone entering your building using old keys.